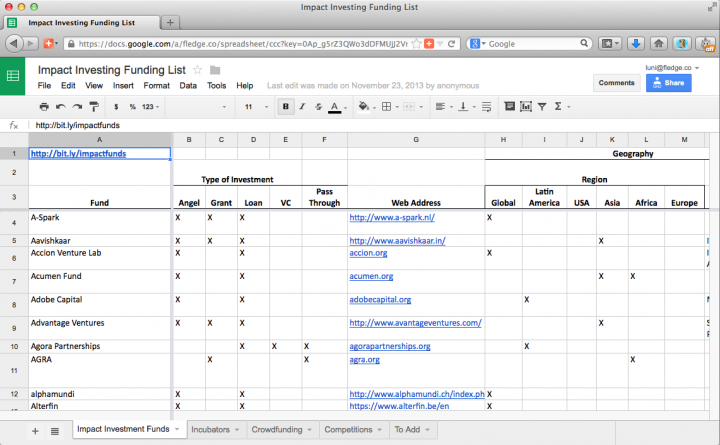 You have an impactful startup.  You are looking for help, and looking for investors.  Where do you find the people, programs, and funds to help?
The team at Fledge, the "conscious company" accelerator, has published a list of incubators, accelerators, competitions, funds, and crowdfunding sites.
This Google Doc is viewable by anyone, and is periodically updated.  If you have a impact funding source missing from this list, or if the information on your organization is incorrect, please contact me and I'll see to those changes.