Zebra's may fix what Unicorns break, but that hasn't stopped the investing world from their focus on hunting unicorns. Maybe a little in the impact investing space, but there the world of young companies is split into "startups" and "SMEs" with the latter still looked upon as potential unicorns and the latter often derided as unworthy of investment.
Rather than debate either of those two categories, we need a third category. Elephants.
What sets elephants apart is that they can grow to be huge, that they grow steadily and rather quickly, and that most of all, while they have the mystique like a unicorn, they are real, not mythical.
But let's leave the world of hypotheticals and look at four example elephant companies.

I met East Africa Fruits back in 2014. The company was 15 months old. It was started with $4,000 of savings from the founder. In year 1 it earned $100,000 and broke even. Fledge invested $17,000 and a handful of Angels lent the company another $50,000. Three years later the company earned over $1 million in annual revenues, paid back the loan in full, and did all that with no other outside investment. Series A closed in 2020 and the company now has over a $4 million run rate.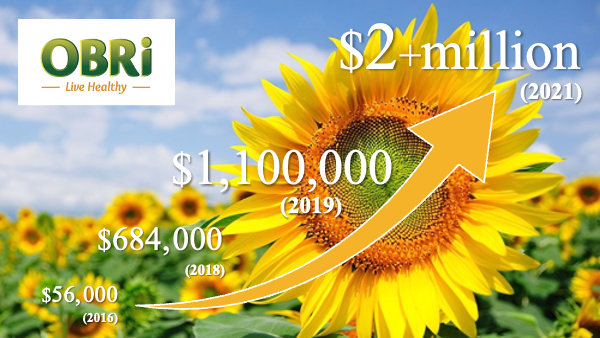 The founder of East Africa Fruits recommended that OBRI Tanzania apply to The Nature-Accelerator, powered by Fledge in 2018. They were at a $200,000 run rate when we met them. We invested €20,000 and their friends and family added another $30,000. That was all that was needed for the company to grow past $1.1 million 18 months later. They are on track to earn $3 million this year, rather than the $2 million predicted back in 2018. The only new investment so far has been $75,000 from Africa Eats.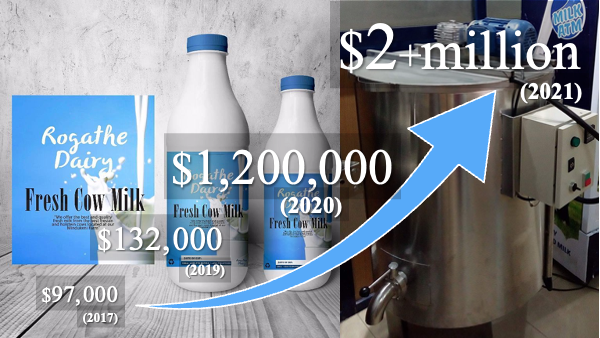 Last year a dairy company applied to Fledge. They had earned $132,000 in 2019. Fledge's $20,000 was enough for them to buy a larger pasteurizer, putting the company at a $600,000 run rate. Two Angels lent the company another $45,000 and that was enough for the company to earn over $1.2 million for the year. They've already earned over $1 million in the first six months of 2021.
These sound extraordinary, thrice in a lifetime. But the same type of earnings leap is happening right how at Kalahari Honey in Botswana, Agro Supply in Uganda, PMP in Rwanda, and Tilaa in Ghana. It will likely happen to a dozen other companies in the Africa Eats portfolio in 2022.
These are not SMEs as in small, village-scale or city-scale businesses. These are young elephants that quickly grow to be multi-city on their way to national in scale, then regional, and someday some of them continental, household brands.
Elephants, much bigger and stronger than zebra, and real unlike unicorns.