A few weeks ago I posted a graphical update on the UN SDGs globally. That was the first progress report I had seen. A reader today pointed me to the U.S. status and per-state rankings.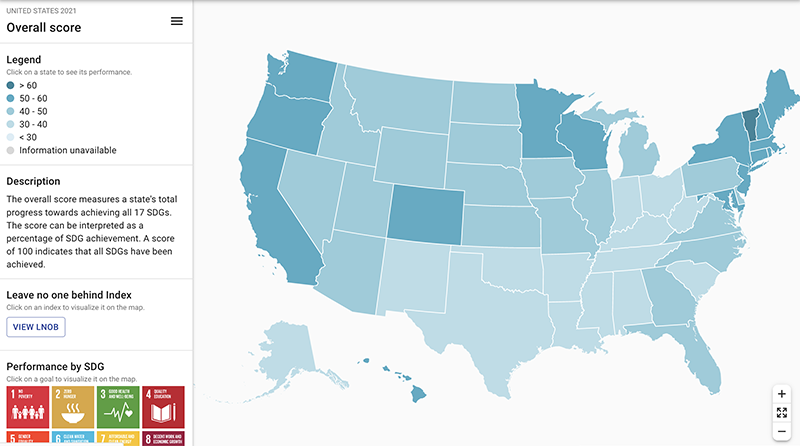 The map is not surprising, closely mirroring the national voting preferences with the Northwest and Pacific coast states ranked ahead of most of the middle and south.

And also not surprisingly, none of the states are likely to achieve the SDGs by the 2030 deadline, as no country is set to achieve that tight deadline either.