Creating an investor pitch is one of those tasks that seems simple, but isn't. I wrote a book on the topic years ago, providing slide-by-slide guidance, and that helps first time entrepreneurs, but not enough to create great pitch decks.
So… I've launched a Patreon to take this one step further, to provide one-on-one, slide-by-slide coaching for anyone who would like the help.
I promise brutal, direct, no-holding-back feedback. Ask any of the fledglings and they'll tell you how much it'll hurt, but also how much it'll help.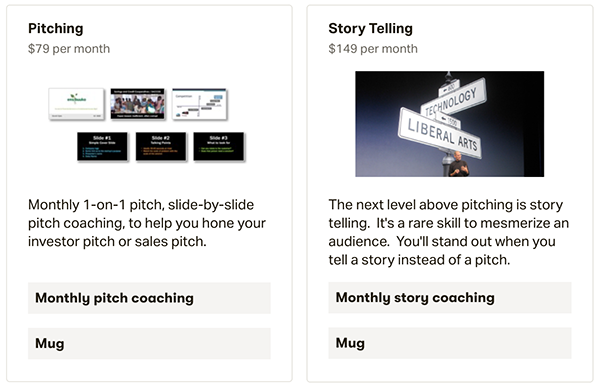 There are two tiers to pick from. One that ends with a great investor pitch, the other that ups the bar and aims for a great story. See the "Best of" playlist on Youtube for what I mean by story and for examples of what my pitch coaching looks like on stage.