What comes next from the global pandemic? Unfortunately, it looks like we're headed to massive unemployment. At least the 25% of the Great Depression. Possibly more, if the lock downs continue for 6 or 9 months.
From today's Seattle Times, the following chart shows the number of jobs at risk in King County (where Seattle and Bellevue are located), Snohomish (the northern suburbs, and where the first American Covid-19 case was discovered), and Pierce County (the southern suburbs and the city of Tacoma):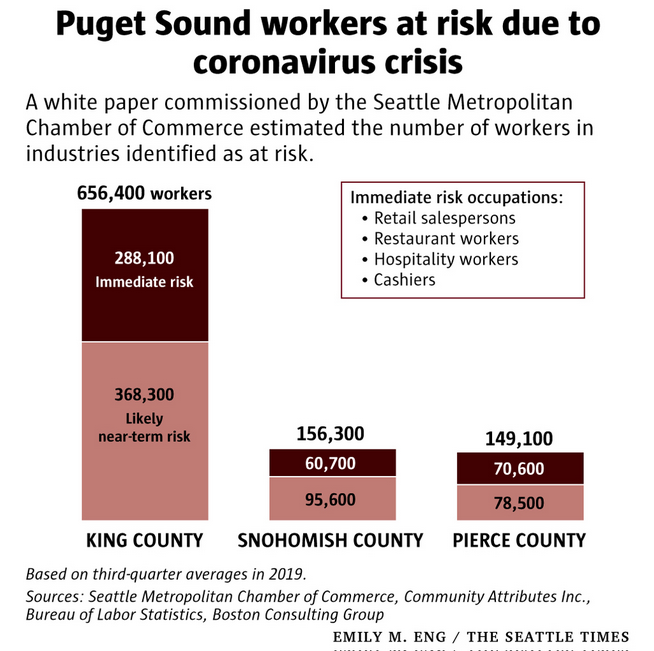 Immediate risks per county in percentage terms are 44%, 39%, and 47%. The listed occupations don't include all the people at Boeing Aircraft who assemble 99% of all the U.S. commercial airplanes, all their local vendors, nor Blue Origin, SpaceX, and the rest of the aerospace sector.
From my reckoning, every job is at risk that isn't in healthcare, food/agriculture, electricity, water, sewage, internet, e-commerce, and streaming entertainment. That is well over 50% of all jobs. And with that, I fear we could be at 50% unemployment later this year.