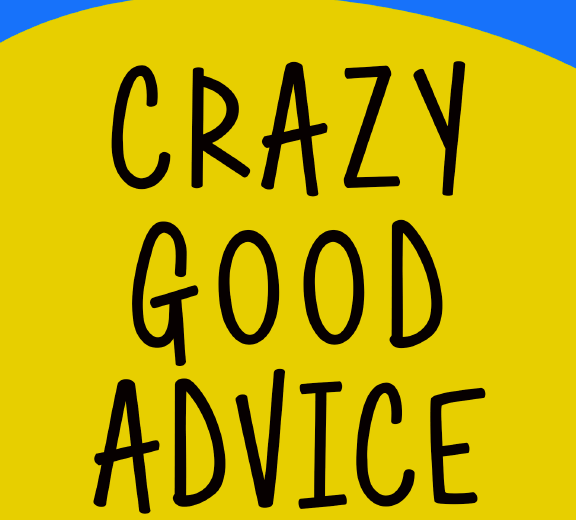 I've been quoted in a new book, Crazy Good Advice, by podcaster Tony Loyd.  You can buy the book as part of his StartSomeGood campaign for Social Entrepreneur.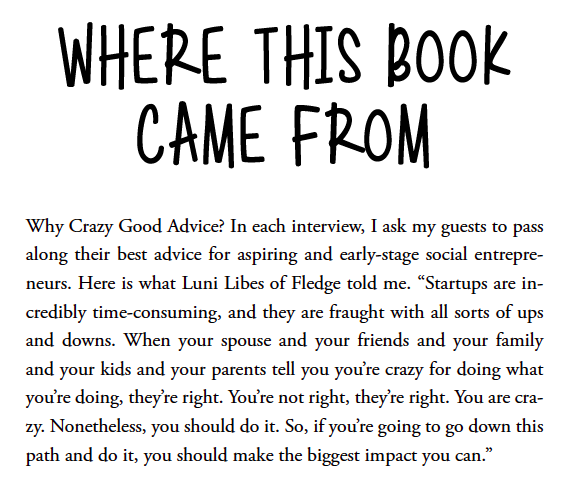 We need your help to bring Social Entrepreneur to the radio
After 150 episodes, we're at an exciting tipping point with the podcast Social Entrepreneur. We have the opportunity to produce a weekly, one-hour, drive-time radio program. But we need to move fast. And we need your backing to get there.
Every week Social Entrepreneur shares stories of changemakers, ordinary people like you, who make a difference in our communities and in the world. The radio show will allow us to reach tens of thousands more listeners.
More stories = more social good.
Stories move us. They take us out of our logical brains and help us to connect with one another.
When people hear stories of social good, they are engaged, informed and inspired.
Because social entrepreneurs are everyday people like you and me, when listeners hear their stories, they see themselves as possible changemakers too.
The stories inspire people to take action. Listeners are more inclined to give time, talent, and treasure to help a cause. Or, they take the leap and become changemakers themselves.
The circle expands and encourages more social good and more stories that need to be told.
The world is a better place when social entrepreneurs have the opportunity to tell their story.
startsomegood.com/socentradio