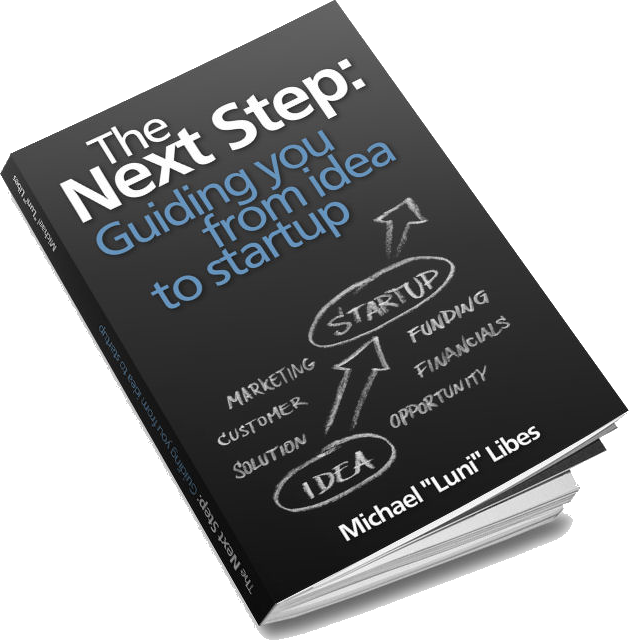 After a decade and a half starting and building startups, I woke up one morning with the desire to help other entrepreneurs.  I thought it might be possible for them not to repeat all the mistakes I've made myself, and seen my friends make.  I thought they might like to have a serial entrepreneur to call upon for advice.
This epiphany came to me before the latest wave of entrepreneurial programs.  Before TechStars Seattle.  Before Startup Weekend.  Before Impact Hub Seattle.
It's amazing how much the entrepreneurial ecosystem has grown in the past few years.  And yet, when my epiphany led two years ago to teaching "Entrepreneurship & Intrapreneurship" to the MBA candidates at the Bainbridge Graduate Institute, I searched high and low for a book to use as the textbook.
I searched my local library, the Seattle public library, and all of Amazon to find a book that would walk first-time entrepreneurs through the process from having an idea, to launching a startup.  The Lean Startup only covers a small piece of this process.  The Four Steps to the Epiphany stops at customer development.  The Art of the Start has some great advice, but no process.  Everything by Seth Godin is useful, but just for marketing.  Geoffrey Moore is awesome, after the company is up and running.  None of Brad Feld's Startup series were out yet, but nothing in that series yet covers this process.
Being an entrepreneur, when given a problem no one is solving, the answer is to build the solution.
Thus began The Next Step series of books, and as of 2014, online classes.  A set of advice to guide entrepreneurs through the complex task of planning and building a startup.
The first three of these books were published in 2013.  Volume 1 (a.k.a. the blue book) is the overview of the process, the book I use as the high-level description in my MBA class and within Fledge, my "conscious company" accelerator, and Kick, my "inclusive" business incubator.  From there, after watching far too many poor pitches, I jumped ahead to write a guide to a great pitch.  And after too much time repeating advice about splitting equity, I sat down and wrote that advice down into a third book.  Three more are in the works for publication in 2014.
While this may look like a lot of reading, it is not as much as it seems.  Each book is just 50-80 pages long, written in short, bite-sized chapters, and filled with questions to answer or exercises to follow.
And as we are here in the twenty-teens, these are all available not only printed on paper, and on Kindle, but are also now available via subscription, including access to all the books and the matching online classes.  Sign up for a preview today.
[UPDATE: March 2015.  All six of the books are not published, plus a seventh, The Next Step: The realities of funding a startup]