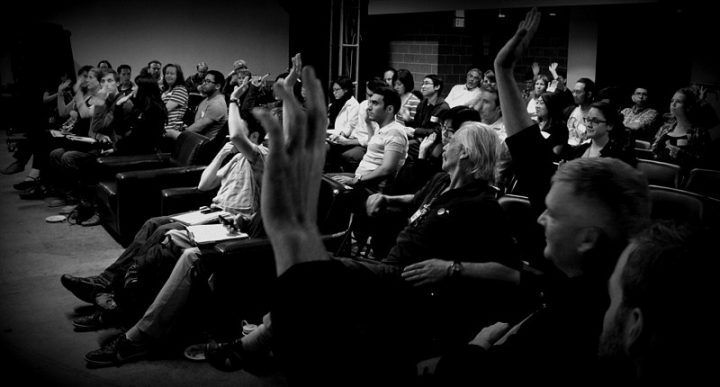 Since 2012 we've been waiting for equity crowdfunding.  Five years later, we have it, but it's not working.
Back in 2014 we managed to pass the Washington Jobs Act.  Three years later, its never been used, caught in the trap of overly onerous regulations.
Finally in late 2015 the SEC made it through their rules process for the national JOBS Act, and companies have been using those rules for over a year.  According to Bloomberg, U.S. Startups Fail to Attract Crowd of Small Investors.
These results are not another total zero, but in the last year 142 companies raised a total of just $38 million.  To put that in perspective, venture capitalists invested over $69 billion in 2016.  That's almost 2,000 times more investing by venture funds, despite 320 million eligible crowdfunding investors vs. just a few hundred venture capitalists.
Why so little?  Perhaps its just too new.  Or perhaps not.
The likely flaw here is that the design of equity crowdfunding sites is centered on the needs of the startups, rather than the desires of the investors.  Non-professional, Angel investors don't sit around bored at night and think, "rather than Netflix tonight I'm going to peruse the latest deals on WeFunder."  Angel investors hear about deals from their friends, do due diligence within Angel groups, and in general turn trust and networking into investments.
What's missing from the equity crowdfunding sites are that trust and social networking.
This is especially true for new investors, and by law the masses of investors we all expected to show up for the JOBS Act are new investors.  300 million new eligible investors.  Investors who are used to the trust of user reviews on Amazon, the trust of likes on Facebook, and the social aspects of Twitter, Snapchat, and LinkedIn.
Without that, we have a trickle of funding from these new investors.
Hopefully the equity crowdfunding sites will figure this out and fix their customer experiences in 2017.
Meanwhile, over the world of impact investing, investorflow.org is building a trusted network of accredited impact investors, hoping some day to invite in the masses.  If you are an impact investor, run an impact fund, family office, or foundation, come check it out.