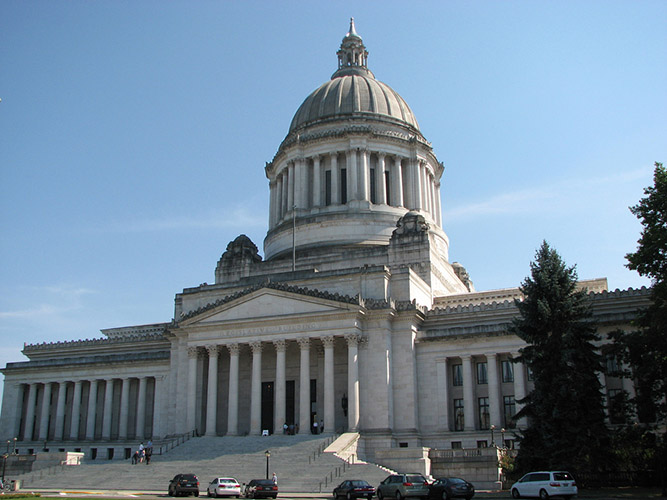 Here in the State of Washington, we lost our patience with the Federal government, it's JOBS Act, and the lack of rules making progress at the SEC.  In  2014, we passed the Washington Jobs Act, and starting November 1st, it is legal for Washington businesses to sell equity to any Washington residents.  With some limits.
Companies can raise up to $1 million
Investors can invest the greater of $2,000, or 5% of their income/net-worth if it is under $100,000, or 10% of their income/net-worth if it is above $100,000
Companies have to file for the right to do this with the Washington State Department of Financial Institutions ("DFI"), paying a $600 fee, and filling out some forms, including the Washington Crowdfunding Form.
Many other rules and restrictions apply
The final version of the law is here, and the rules as adopted October 1, 2014 are here.  Given the complexities of this new process, if you are considering raising money using this method, you should get some advice from a lawyer first.
In general, selling equity to investors is incredibly complex, full of regulations.  It doesn't hurt to know the Federal Securities Laws too, to help you make sense of what advice your lawyer provides.
I expect more information on this process will become available after November 1st.  This blog will keep providing updates as they arrive.  Amongst those of us working on this process since January, we're eager to see how many entrepreneurs step up to use the new crowdfunding path, and to see how well it is received by investors.
---
DFI's rulemaking: http://www.dfi.wa.gov/sd/rulemaking.htm#crowdfunding
Official web site for the bill/law: http://apps.leg.wa.gov/billinfo/summary.aspx?bill=2023
---
More details from Joe Wallin, the startup lawyer muse who triggered the effort to bring crowdfunding to Washington State:
http://joewallin.com/category/crowdfunding/
Yet more thoughts from Carter Mackley, another Seattle startup lawyer who helped the DFI see through to a usable set of rules:
http://www.startuplawtalk.com/washington-crowdfunding-is-it-right-for-your-company/
And yet more from the team at Apex Law Group:
http://apexlg.com/?p=1199
---