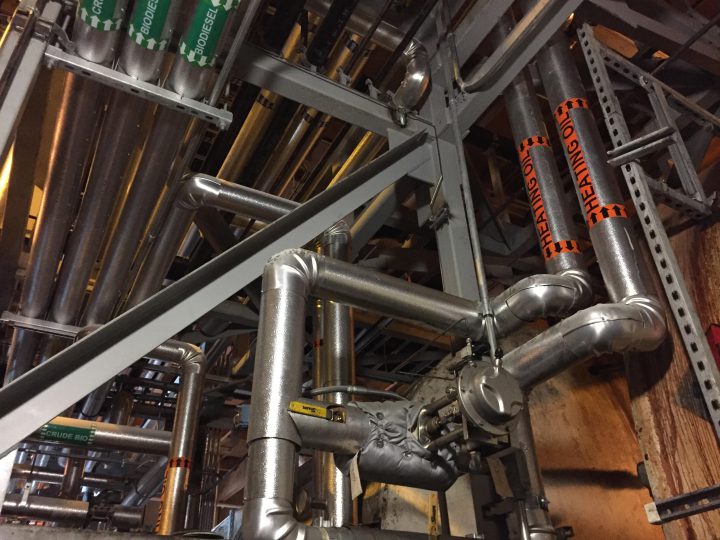 A key tenant to the Lean Startup philosophy is the repeated cycle of learning.  Launch.  Measure.  Learn.  Repeat.
Too often, first-time entrepreneurs think they know the right answer, when in fact they don't even know the right questions to be asking.
For successful established companies, this cycle of learning never stops.
Case in point today, when Fledge took a field trip to visit General Biodiesel.  The objective of the visit was for Geoffrey (founder of Brent Oils) to visit a company that refines oil, to see first hand what a full-scale production facility looks like.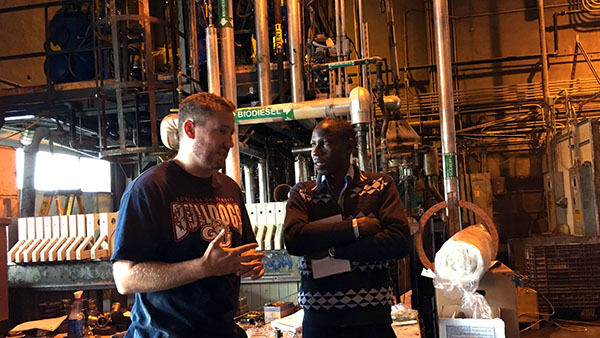 The biggest take away from the trip, however, was how the company is still iterating and learning.  The factory we toured is the original facility, but the third iteration of the process.  Our tour guide pointed out that just about nothing from the original process was still in the building other than the floor and walls.  Even the offices were moved to make way for the current testing lab.
Surrounded by new startups, visits like this are good reminders of how much business planning has in common with optimization of operations of established companies.  That is often hard to see at software and service companies, but much more evident when making changes means bending pipe and moving equipment.
Whether you are making thousands of gallons of biodiesel, recycling hundreds of liters of motor oil, crowdfunding thousands of dollars for farmers or raising tens of thousands of chickens… Launch.  Measure.  Learn.  Repeat.