My pledge a week ago was a Daily Habit of Creation, not a daily blog post. I did promise to share the day's creation on the blog, so today the question is to you… have you listened to the podcast?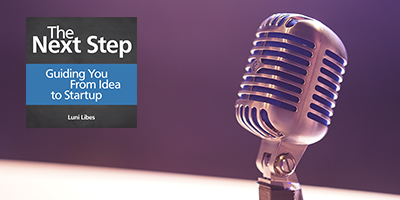 Did you know The Next Step: Podcast exists?
That channel is primarily focused for entrepreneurs. It's a mix of lessons from The Next Step books, plus interviews with entrepreneurs and mentors, plus whatever other audio content I come across that I think might help entrepreneurs.
This week it's an interview with David Giles, co-founder of Santo de Piedra Mezcal. We talk about the high class problem of keeping up with fast growth, and the much tougher program of shipping product globally and waiting months for customers to pay for delivered products.