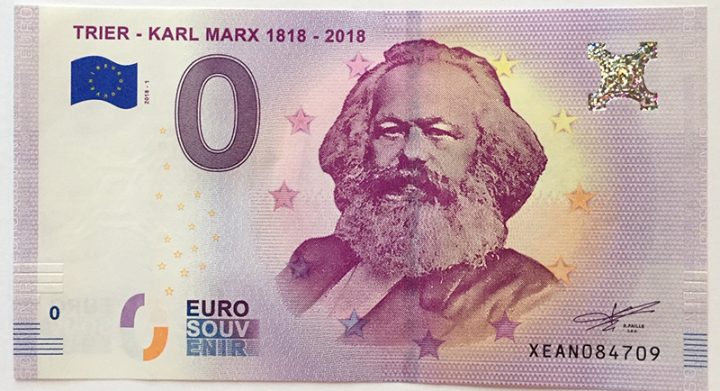 From all my readings of the history of currencies, I felt the need to create a my own collection of worthless paper currencies.
The first of these are on their way now, but in the meantime, I came across a website selling souvenir Zero Euro bills, and what better way to begin this collection than with a paper bill commemorating Euro's most famous anti-Capitalist economist, Karl Marx.
You can't get any more worthless than a 0 Euro, literally Marxist, paper note.