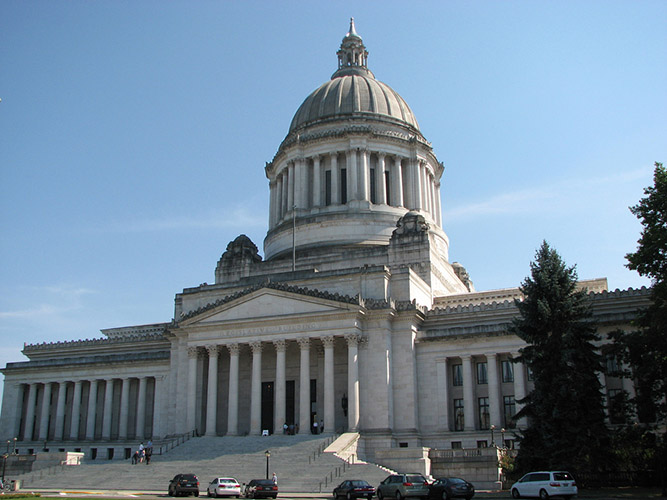 Here in the State of Washington, we lost our patience with the Federal government, it's JOBS Act, and the lack of rules making progress at the SEC.  In early 2014, we passed the Washington Jobs Act, and are moving forward toward legal equity crowdfunding for Washington companies and residents.
The last step in that process are the rules from our State regulator, the Department of Financial Institutions ("DFI").  Unlike the SEC, our regulators are a pleasure to work with, and are on-track to provide a usable set of regulations by October 1, 2014, as mandated in the new law.
The proposed rules are posted on the DFI website.  A document showing the changes from the draft rules is here.
To understand these rules, you'll need to first read the full text of the law.  That can be found at 2023-SLP.  To fully understand the regulatory complexity of selling private equities to investors, you also need to understand the Federal Securities Laws.
Simplifying all that, the new Washington law explicitly specifies a few areas for the DFI to provide rules:
How to ensure the investors are Washington State residents
How to ensure the investors abide by the limits set forth in the law
What organizations or individuals may act as "portals"
What forms the company must fill out to register for the crowdfunding exemption
What information the company must provide potential investors
What information the company must report annually to investors
How to deal with the escrow requirements
The filing fees for working with the DFI
I am personally quite satisfied with the DFI's proposed rules.  I submitted comments on the draft rules, and will be submitting a similar letter for this revision.  However, despite my suggested changes, the consensus amongst those of us who've been working on this since January is that the law and rules are usable, workable, and going to potentially greatly change the path to funding here in Washington State.
This blog will keep providing updates as the rule making process continues.  And as soon as these rules are complete, this entrepreneur will have a few interesting investments for the Washingtonians to invest in.
[hr]
DFI's rulemaking: http://www.dfi.wa.gov/sd/rulemaking.htm#crowdfunding
Full text of the bill: 2023-SLP
Official web site for the bill/law: http://apps.leg.wa.gov/billinfo/summary.aspx?bill=2023
[button link="https://www.lunarmobiscuit.com/wa-crowdfunding-draft-rules/"]«« Previous HB 2023 Post[/button]